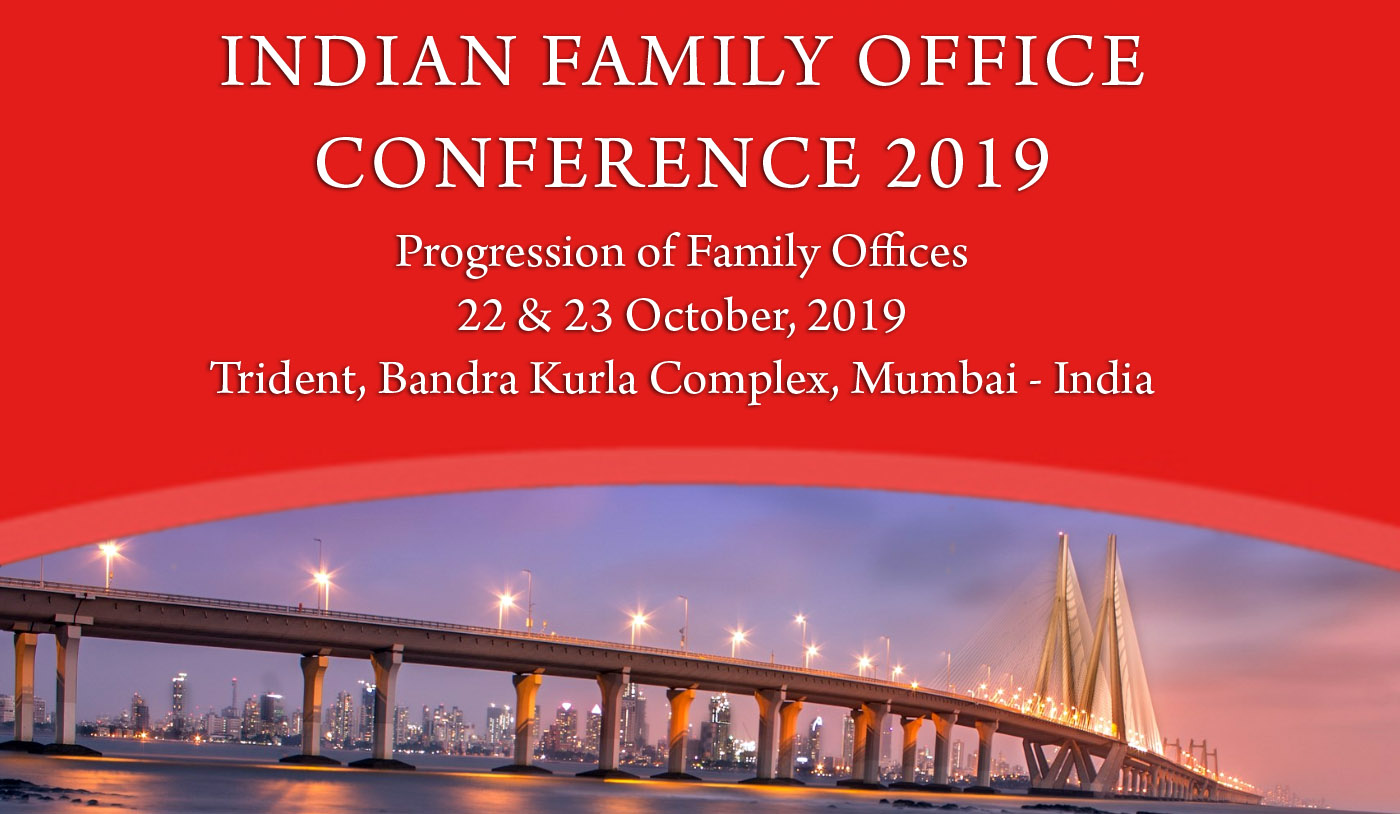 Date : 22 October 2019
Venue : Trident BKC | Mumbai
Main Partner :
EDELWEISS GLOBAL WEALTH & ASSET MANAGEMENT
Professional Partner :
AZB & PARTNERS
Supporting Partners :
INSTITUT AUF DEM ROSENBERG
BRITISH HIGH COMMISSION
Chairpersons : Devendra Surana, Abhishek Goenka
Agenda : Download
Share :
The Indian Family Office Conference
Though in the nascent stage, the popularity of Family Offices is fast catching-up among the ultra HNI community in India. While initially it only managed wealth of a Family, today a Family Office's role has evolved to include other services such as succession planning, tax management, philanthropy, researching for new business diversification etc.
Day 2 will witness a highly interactive Co-investment workshop, where Families and private investors congregate to co-invest with like-minded peers.
For more information on the upcoming conference: