Our Mission
Campden's ability to operate at the forefront of innovation for substantial financial and business-owning families comes from its privileged access to significant families and the influential professionals who advise them. These relationships provide an understanding of what is essential to ultra-high net-worth families. By connecting with their everyday concerns, Campden identifies proprietary research projects that produce valuable data and insightful analysis on topics of strategic significance.
Family Office
THE GLOBAL FAMILY OFFICE REPORT 2018
Building on the foundations of last year's report, this report provides an analysis and evaluation of the current and prospective outlook of family offices around the world.
Family Business
TOP 50 GLOBAL CHALLENGERS REPORT
The findings from this study, conducted in partnership with Citi Private Bank, uncover the fastest growing, mid-sized family businesses around the world. It examines the DNA of these fast growing businesses looking at what is the root of their success.
Family Wealth
FAMILY DECISION MAKING REPORT
Campden Wealth Research and Morgan Stanley Private Wealth Management's 'Family Decision-Making' study maps decision-making within UHNW families in North America. The results find a growing formalisation of decision-making and evidence of democratisation. Family advisors emerge as the single largest influence upon decision-making. Analysis of the effects of decision-making show that involvement in decision-making has a positive impact on family relationships.
Published since 2001, Campden FB magazine provides business-owning families of substantial wealth with the knowledge, insights and vital business intelligence they require to successfully manage their enterprises and support their families. With access to the CEOs of the world's leading family businesses and commentary from respected experts, Campden FB probes the key issues facing ultra-high-net-worth, multi-generational family businesses.
Published since 2001, CampdenFB(Family Business) magazine has provided business-owning families of substantial wealth with the knowledge, insight and vital business intelligence they require for successfully managing their enterprises and supporting their families. With access to chief executives of the world's leading family businesses, and commentary from top experts, CampdenFB is the most authoritative publication of it's type in the world.
Each quarterly issue contains exclusive interviews with top family business leaders, dedicated sections on all aspects of family finance, governance and the next generation, as well as special reports – such as philanthropy and emerging markets – plus commentary and debate, news analysis and lifestyle features.
CampdenFB is a controlled-circulation publication that is delivered exclusively to 9,000 qualified families.
Campden Family Connect members will have access to the CampdenFB Magazine.
Campden Educational Programs
In collaboration with leading global Universities Campden provides educational programs that give families the foundation of knowledge necessary to oversee substantial private wealth. These paid programs allow participants to increase their depth of knowledge in key areas of wealth management, succession planning and family business governance through both theory-based learning and live case studies.
As a member of Campden Family Connect, members can benefit by getting a priority application when applying for these programs.
Educational Programs being run: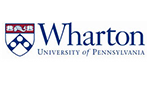 The Private Wealth Management Program
at Wharton School Campus
Since 1999, the Institute of Private Investors, IPI, has partnered with The Wharton School to create the Private Wealth Management program. The five day program is offered at The Wharton School's campus at the University of Pennsylvania and at its new San Francisco campus.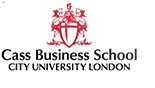 The Private Wealth Management Program
at Cass Business School
Cass Business School and Campden have partnered to create The Private Wealth Management Program, to be held in city if London, United Kingdom. Wealth management for families with substantial assets is about manager selection, investment decisions and wealth protection. This five day course will give you the knowledge and the confidence needed to achieve your wealth management goals.